The Specimen Hunter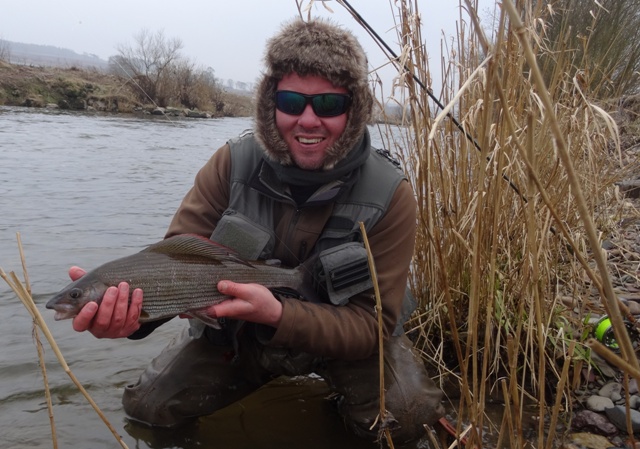 River fly fishing is generally productive based on a couple of assumptions. These are that there are in fact a plentiful number of fish that might take a fly. When one of these assumptions is not met, particularly when the number of fish is very low then generally it isn't worth fishing. The only exception might be that if those fewer fish might be considerably larger. Those who pursue fewer but larger specimens enter the realms of the specimen hunter. Not to be sneered at this requires dedication, an expectation of many failures, and many miles of rivers covered. It can be lonely, desolate and at times be desperate, for example loosing the only fish of the day and knowing it was huge.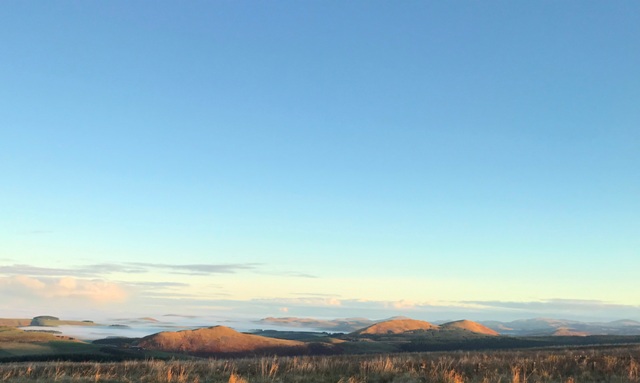 The View from the Scottish Border
So on the 1st December, the first meteorological day of winter I was going specimen hunting for large grayling, armed with scales and weigh sling in the borders of Scotland. The view over Carter Bar on the A68 was amazing and the vales were shrouded in low cloud and mist, with the rounded peaks protruding. However this is a bitter sweet story. The objective of getting a specimen grayling was met. A stunning pristine female fish of 2lb 14 oz, bathed in beautiful winter sunshine. She will remain etched in my memory only however as my I-phone battery had died when I tried to record her for prosperity. And, never mind I know where she lives and she should be with at least a couple more of her year group. I will be specimen hunting for at least a few more trips. Get in touch if you would like to be guided and potentially get in touch with a specimen grayling.
---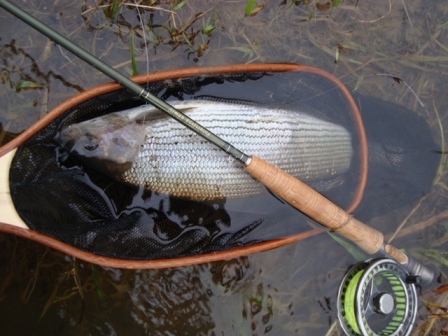 ---
The nymph that did the damage was the ever reliable Polyphaetis size 10. This is a generic hares ear bottom bug and I have always found it particularly effective for large grayling. The B175 hook needs debarbing but it is a very strong and reliable hook suitable for the ravages of being bounced and battered along the river bed. The aspect of the nymph when fished also ensures that it is more likely to bounce or trickle along the river bed rather than snag it. Its effectiveness as a point fly on a nymphing rig has been noticed by others such as multi National rivers champion John Tysack. JT came up with the term "polynymphing". Using the Polyphaetis nymph on the point and another (pink shrimp, bead head etc) nymph on a dropper. This double nymphing was the precursor to most of the so called European nymphing techniques. I prefer the more accurate term contact nymphing techniques.
---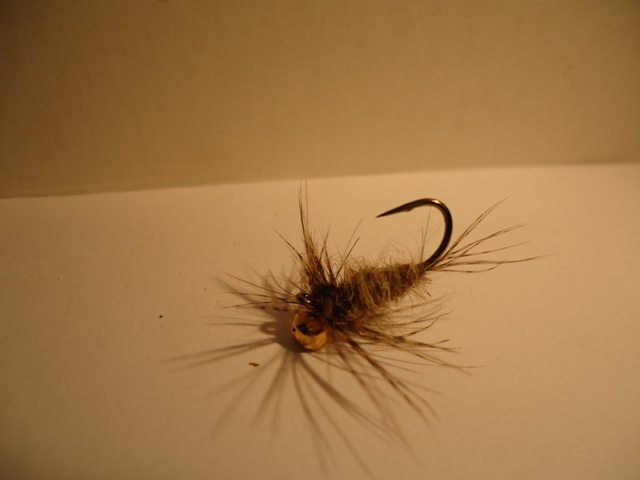 ---
Most European nymphing techniques including so called Czech nymphing had their derivation in Poland. Fishing competitions between these countries date back to communist times. The pragmatic Czechs quickly adapted these short line techniques. A member of the Czech National team's wife ran a hair salon. They used the latex gloves from this to produce the first Czech nymphs (very slim but dense and heavy flies). They became champions based on knowledge of these techniques. The term Czech Nymphing was first used by the renowned Oliver Edwards after he was taught the technique by guides on the Otava river. These techniques are devastating and as a specimen hunter fly fisher are usually employed to catch many winter grayling including specimen ones. In 2017 we will be launching a new range of nymphing products!
---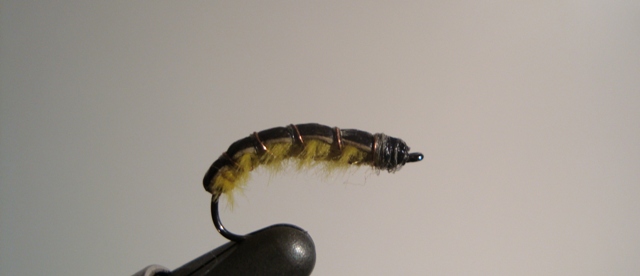 ---
A Czech Nymph
---
The thing that makes the first specimen fish of this winter (I count anything within 4oz of 3lb and above a specimen) noteworthy is that it was the first big grayling I have caught not Czech nymphing but by fishing an indicator at range. This when set up correctly can offer massive advantages particularly with covering more water and water less suited for Czech nymphing. If your chances are small because fish are scarce anything that can increase chances should be adapted. As fly fishers we have to be pragmatic. When the indicator is rigged correctly a sacrificial fly will trickle along the bottom and slow the indicator down relative to surface currents. In short we are using the indicator to present a Czech nymph style rig at range. This enables us to effectively fish more river bed and maximise the chances of getting a fly in front of a leviathan. I will film a You Tube feature on this soon. Knowledge of rivers is also important. Not all grayling rivers contain specimens. I am blessed to be within a couple of hours range of the Teviot (Tweed system) and the Annan. My UK grayling around 50 cm plus are from these two wild, freestone rivers. I have caught 2lb plus fish (43-48cm) from the Aire, the Tummel (Tay system), Driffield Beck, the Welsh Dee and the southern chalk streams (Test carrier). The Frome has a legendary large grayling population but I personally haven't fished it. This list is by no means exhaustive but the rivers above realistically have the greatest chance of a specimen.
---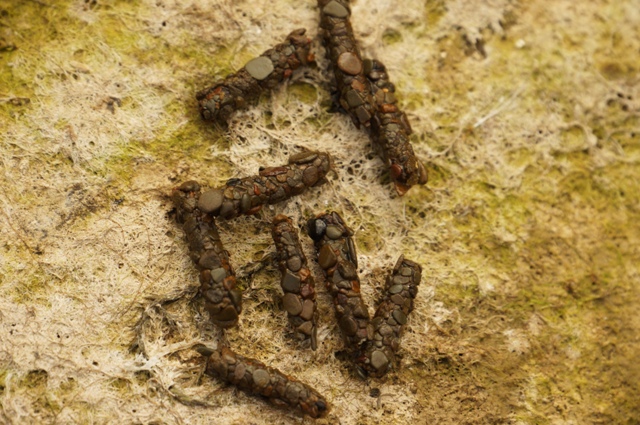 ---
Grayling food! Cased caddis on the Teviot.
---
On some rivers like the Teviot predation pressures from things like cormorants has removed many of the younger fish. The remaining fish with less competition for food can get bigger. Although predation produces larger fish it also makes recruitment of juveniles into adulthood far less likely. Therefore fish stocks will be lower. This is certainly the case and going back to the early 2000's catches of around a dozen 2lb plus fish in a day was fairly typical. The first target when fishing in current times is to avoid a blank. You need that specimen hunter mentality. This winter has started well and next time the phone will be fully charged! Regards,

Jonathan.