---
How to be a spiderman!
---
I made an error in the last E-zine. I stated early season brown trout could only be caught on dry flies or streamers inadvertently forgetting an entire class of flies (and fly fishers some who use them exclusively) namely North country spiders or soft hackles to our American friends. These are extremely attractive to early season trout when fished effectively.
---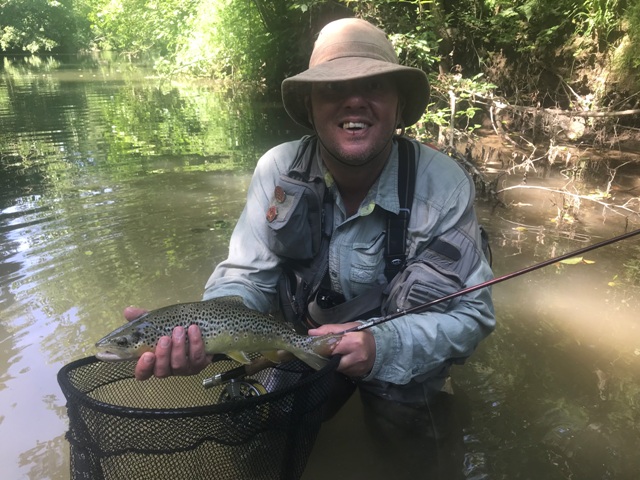 ---
One for the Hares lug and Plover
---
Many North country spiders (here on in referred to as spiders) are called such, because they were developed on the Pennine rivers of North Yorkshire like the Wharfe, Ure and Tees in centuries past. In fact there is often quite a lot of folk law about the development of well known patterns like the partridge and orange, snipe and purple and my personal favourite the hares lug and plover.
---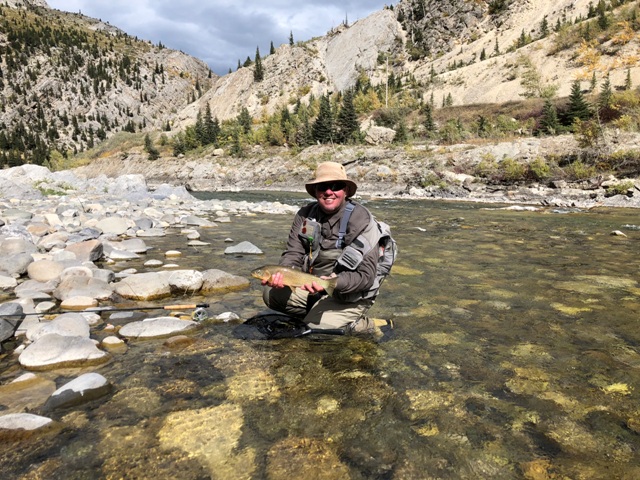 Spiders even work in the Rockies for Cutthroat
---
All spiders work on the principle of imitating life through inherent movement of the soft hackle. In a trout's mind if something moves independently to the current it must be alive and therefore potential food. Those delicate soft hackles that move so enticingly are usually selected from game birds that were consumed at that time. Birds like partridge, snipe and golden plover. Many of the old recipes for spiders include feathers obtained from brown owls for example and will remain historic patterns. Nobody is going to kill an owl in order to obtain tying feathers in 2022.
---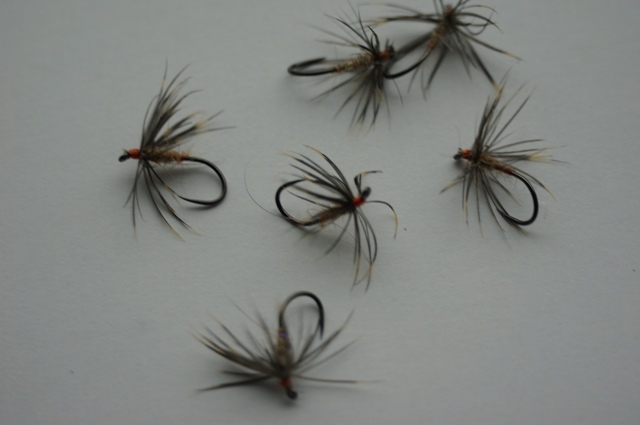 ---
Many anglers assume spiders are fished down and across through rifles and into the middle of river pools. This is because they were taught this simple technique initially. In fact spiders are far more versatile than this and can be fished using a variety of techniques including down and across. They can be ghinked up and cast at rising fish as a dry fly. The soft hackle dry fly I developed over 2 decades ago is testament to the effectiveness of "spiders" fished as a dry fly. The same principle of inherent movement still applies. If I'm fishing an early season hatch very often 18 inches from the soft hackle dry I'll fish a dropper, above the dry with a hares lug and plover. Many rising trout are not in fact breaking the surface, but are targeting emergers in and just below the surface film. This simple technique ensures you can catch the fish targeting duns and those targeting the emergers. In this case rather like the duo, the dry fly is both a fishing fly and an indicator. If the dry fly skates or suddenly disappears, it indicates a fish has taken the hares lug and plover.
---
---
The same pattern can be incorporated into a duo rig known as a trio. Fished at half depth between a small nymph (black magic size 16) and a buoyant dry fly (the Lifejacket caddises were designed for this technique) the hares lug and plover will often catch several extra bonus fish. The most technical way of fishing spiders is upstream. A rod at least 10 feet is employed. Casting is 2-3 rod lengths with a light line (2-3 weight is ideal). It takes 100% concentration to hit the takes which are both seen and unseen.

However most fly fishers will only use spiders fished down and across where they still take their fair share of fish. When fishing down and across with a team of 2 or 3 spiders, don't make the common mistake of being too tight. Hold the rod at 45 degrees and have a slight curve in the fly line. When anglers fish too tight they tend to do a census on the number of fish available without actually landing any. Where can I get the hares lug and Plover? Right here! I tie these to the original recipe but use UV hares ear which may be even more effective. The golden plover feather is one of the best soft hackles but has recently become rare, scarce and therefore expensive. However in my mind it produces the ultimate spider. Spiders are traditionally tied on heavyweight usually barbed hooks. These are tied on the superb barbless Maruto HW size 14. This is both a great hooker and holder of trout. These are all tied by myself. Cost per spider is £2 or £11 for half a dozen or £20 per dozen. £2.50 P and P applies to all orders. Orders will be number limited. Do not be fooled by the simple rather scruffy appearance of these flies. They are devastating fish catchers. If you want to try them e-mail me at jon@onstream-guide with spiders in the heading.
---
Regards,
Jonathan.
---