---
New Dry Fly products
---
I recently had a fly order from a very good USA client. He requested a bespoke tie with 2 Bob Wyatt patterns the snow shoe emerger and the deer hair sedge. Under normal circumstances I dislike following others patterns because professional tiers can get very particular to the point of being retarded about small details. Bob Wyatt's patterns are different though and have a scruffy simplicity that can be easily replicated in anybody's style. Usually incorporating only 2 materials with few tying stages Wyatt produces great fish catching flies.
---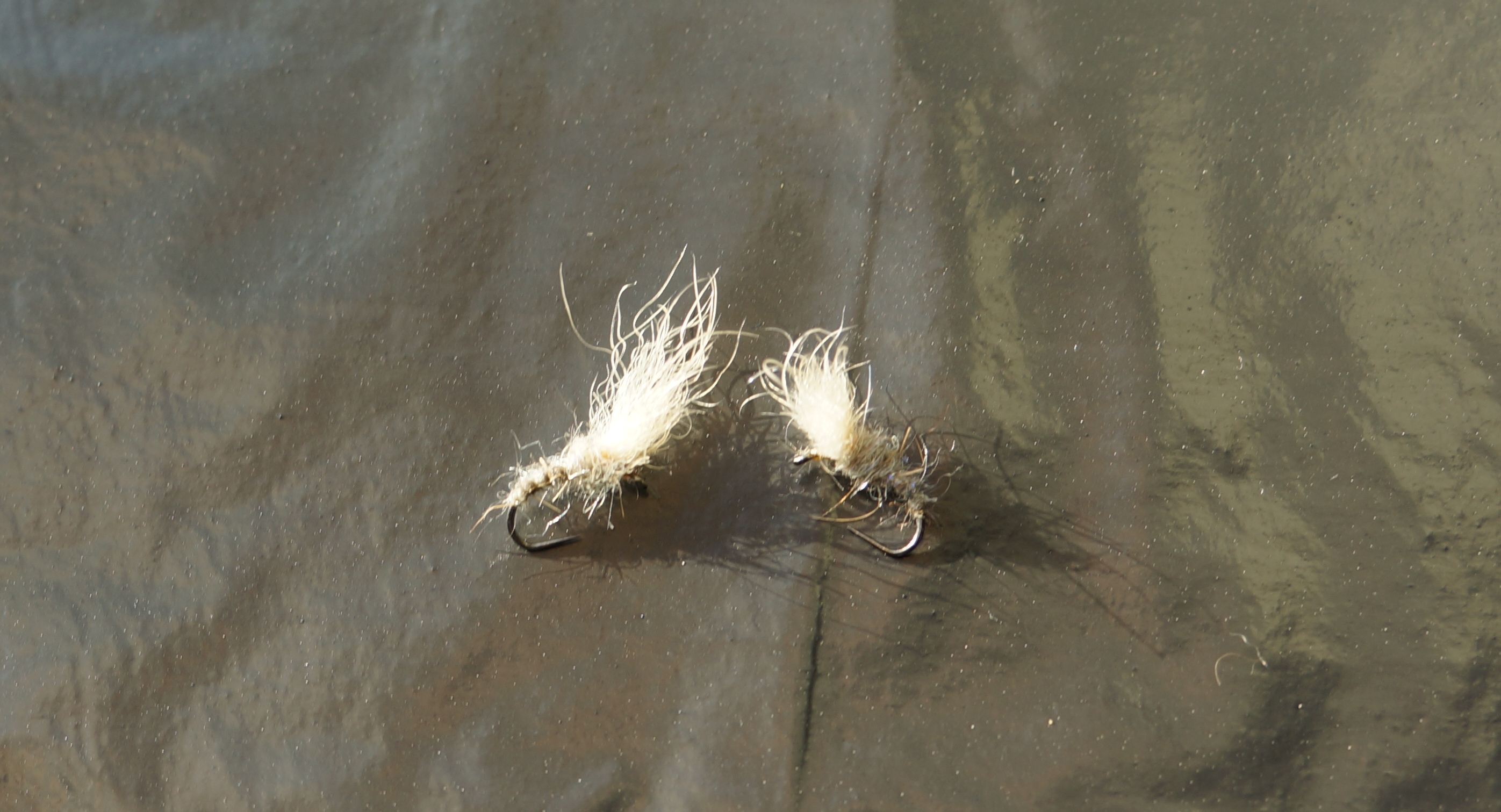 ---
The snow shoe emerger is a float high all day, extremely durable fish catching machine. I tested this for grayling on the upper Tees and caught 3 in 4 casts. The 4th cast took an opportunistic brownie. Wyatt claims a dislike for CDC and calls it, wrongly in my honest opinion, a 1 fish fly. Ok It takes a little dry fly management but armed with Kitchen roll the soggy CdC can be transformed back to life. However the snow shoe emerger normally only requires a couple of firm false casts and its high and dry again. It has a white/cream fur wing and this also helps many of us who suffer from failing eyesight and miss many takes of a more naturally coloured fly in dark/difficult light conditions.
---
---
Wyatt's Deer hair sedge is another work of simple but effective genius and has proved irresistible to trout and grayling pulled up from deeper pockets. Both flies are available in Sizes 14 and 16. I have stayed true to Wyatt's scruffy style but used modern hares ear incorporating a UV active component. These Flies will be added to the website in the coming weeks but are available now to subscribers at £1.95 per fly. All tied myself a triple England rivers International fly fisher. E-mail me with your requirements and I'll send an invoice.

Because of huge increases in the cost of raw materials after COVID(if available at all- (no Coq de Leon or high quality Elk hair) the cost of all premium onstream –guide flies (all tied by myself) will show a significant price increase next week. They have been at current prices for a decade. If you want great fish catching flies at the old prices, buy now.
---
Regards,
Jonathan.
---