At last!
---
The weather finally stayed settled for long enough to finally start the grayling season 2 days ago. We have recently been frequently blessed with Indian Summer Octobers and I remember many a happy day at this time of year , in just a shirt catching rising grayling. I have several You Tube videos with titles like grayling in the tail which demonstrate this fact.
---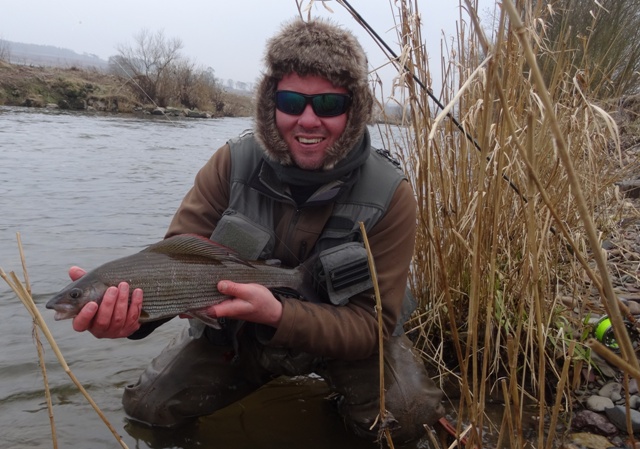 ---
A specimen 3lb plus grayling from the Teviot
---
Despite so called global warming this October has been a lot wetter and colder than previous Octobers. So wet in fact that a Rivers competition was cancelled yesterday on the Dee because of high levels and health and safety concerns. The conditions for my client yesterday were not dry fly conditions either. Notwithstanding we did catch the single fish we saw rise, as if to prove the point that a rising fish should be a caught fish. The fly a size 16 match the hatch pale watery, which perfectly imitated the naturals that one fish decided to rise to. But the rest of the fish came to nymphs the usual RBS, P and O nymph combination working well as usual in high river conditions. We had a great day and finished with 14 fighting fit grayling.
---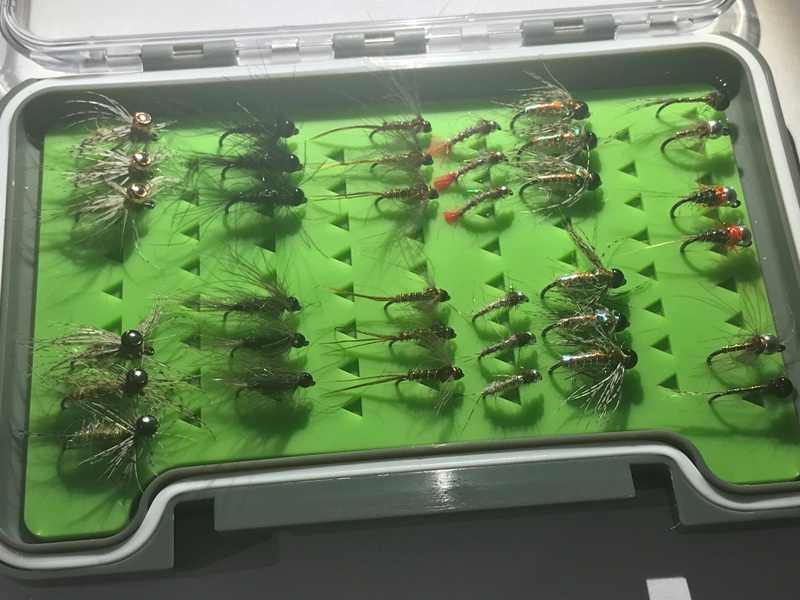 ---
---
To celebrate the start of the grayling season subscribers can take advantage of this great offer for a superb selection of proven grayling catching nymphs , presented in a fly box for only £40 plus £2.50 p &P.
---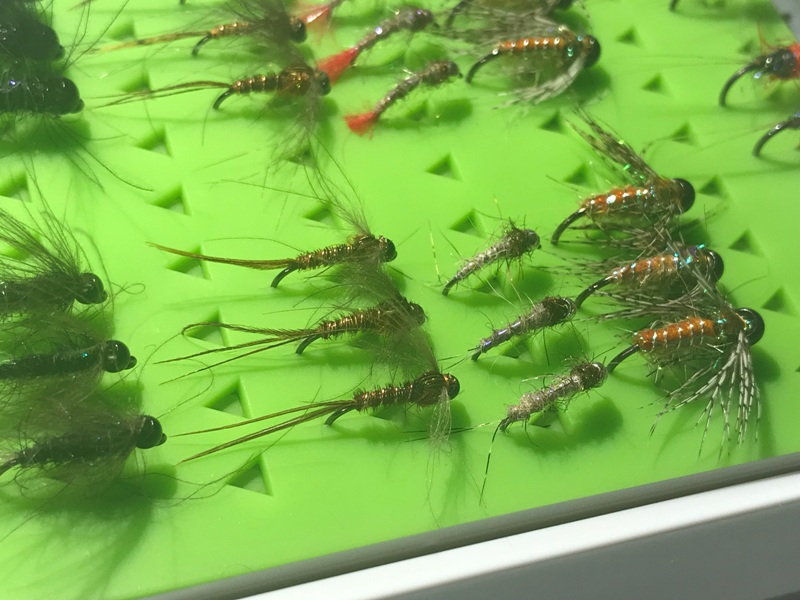 Tungsten beaded nymphs- a must for Grayling
---
These flies including box would retail at over £70 on the website. All barbless hooks including well known onstream-guide specials like the Polyphaetus and black magic nymph (14 and 12) along with classics like our picric acid dyed hotspot pheasant tail and hares ears. Also included are a half dozen of our new dynamic nymph range including RBS and P and O mentioned perfect for French leader fishing. All nymphs are tied with UV active materials for maximum effectiveness.
---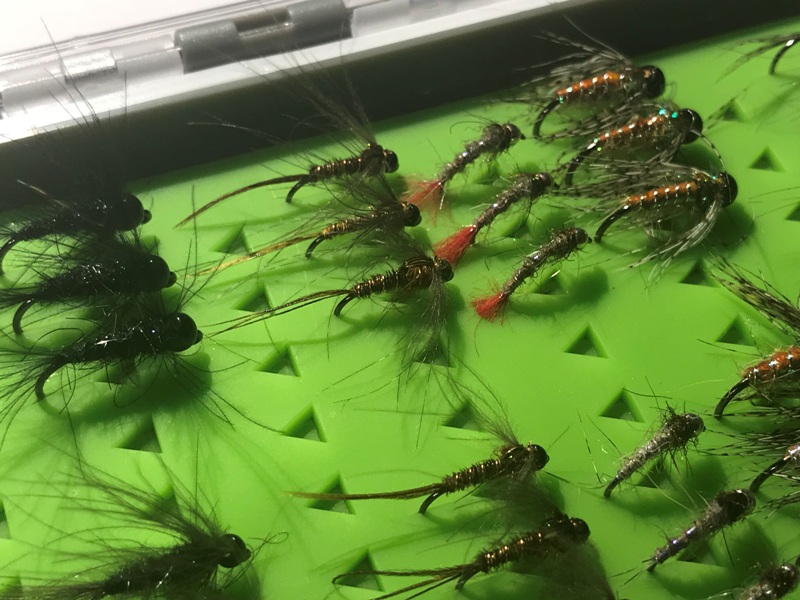 ---
These nymphs will cover most or all of your grayling season needs and are equally effective for the brownies next spring. At £40 its barely a pound per fly and would make a great Christmas gift for any keen river angler. Just e-mail me with grayling nymph box in the subject and I will send an invoice if you would like to take advantage of this subscriber only offer.
---
Regards,
Jonathan.
---