All change for Autumn - Fall to our American readers!
---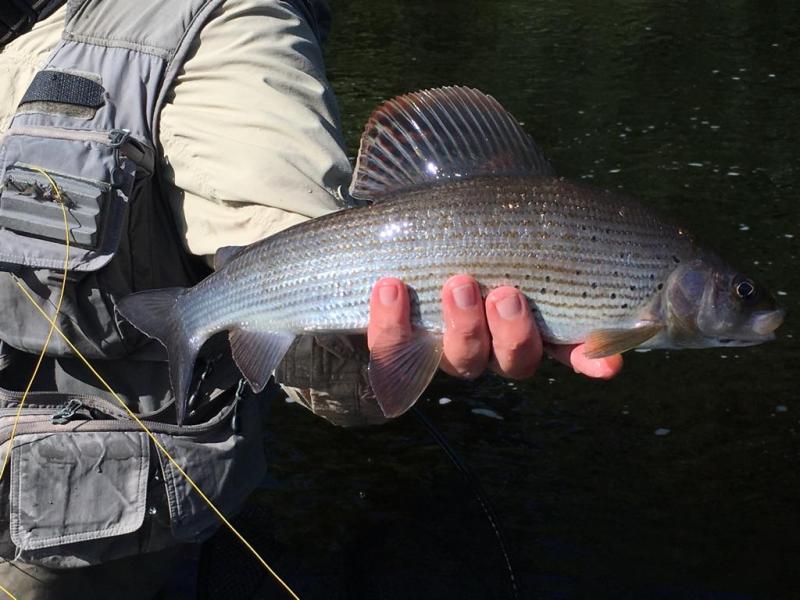 ---
---
The first frosts has started to change the colour of the leaves and very soon leaves will be falling into the river delivering a supply of terrestrial beasties for the last of the Season's brown trout (still 2 weeks left) and the ever willing grayling. I caught these 2 grayling in consecutive casts on dry flies on the upper Tees last Sunday after running a fly Fishing weekend at Leekworth Caravan park, Middleton in Teesdale. It was great seeing many of you there.
---
---
Flies for rising grayling at this time of year are dominated by black midges, black terrestrials (from the falling leaves), small stonefly like willow fly and occasional hatches of late season pale wateries. Needless to say a size 16 Griffiths gnat covers the midge and terrestrials. If that gets refused then a size 16 "f" terrestrial will always be accepted. Unlike trout, grayling have not evolved to take floating food items but have literally learnt to do it possibly by mimicking trout. The upshot of this is that fairly regularly they will miss the fly. One way of helping grayling hit the target is to use an emerger like the OG emerger. Of course the soft hackle dry fly will always bring up good quality fish when fished along the lines. I like to fish dry flies for as long as possible before resorting to nymphs. Grayling are particularly susceptible to dragging dry flies so a furled leader is essential for good drag free dry fly presentation.
---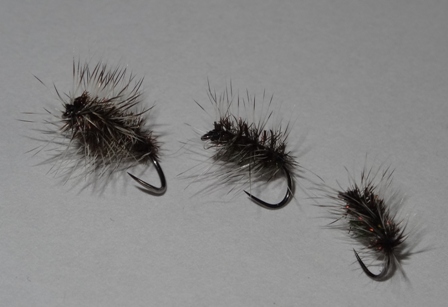 ---
As the frosts start to become frequent the fish stop rising and nymphing becomes our go to technique through the colder months. Always fish as short as possible and get the weight balance right. I like to use a Copper head Barbless Polyphaetis (size12) on the point and a size14 black magic on the dropper in light to moderate flows and a purple and Olive, Flash UV caddis or RBS on the point and a size 12 black magic on the dropper in heavier more typical flows. The black magic remains a great all round nymph and grayling have a particular penchant for it.
---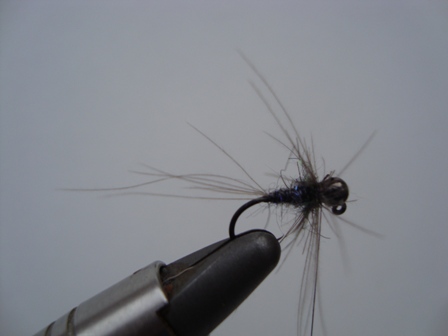 ---
Meantime before the frosts I will be pursuing some large brown trout on dry flies during the last 2 weeks. This requires a lot of patience, stealth and accurate first time covers. But no fish on the planet is as magnificent as a well conditioned wild brown trout.
---
Regards,
Jonathan.
---