Escape the Coranavirus with early season fly fishing!
---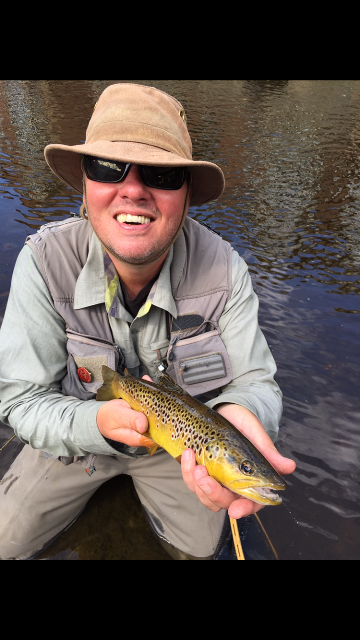 ---
Fortunately wild brown trout are not known vectors of the coronavirus. In the next few weeks many of us might find ourselves forced to stay away from work or self isolate. The good news is ultra violet light in the form of sunlight kills viruses so what better place to be than trying to outwit early season brown trout away from the madding crowns, self isolating.
---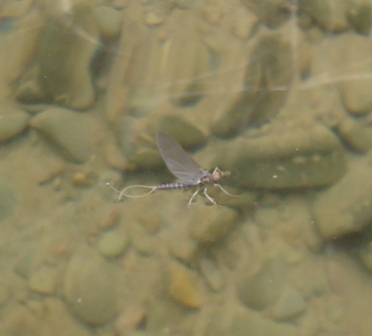 ---
Large dark Olive- our early season hatch!
---
My pre season amblings along the stream have revealed the first sentinels in the form of large dark olives the first hatch of the brown trout season. The brown trout season opens sometime in March or the beginning of April, about when escaping the COVID-19 virus might be a priority. Even better when the sun shines and the weather is clement.
---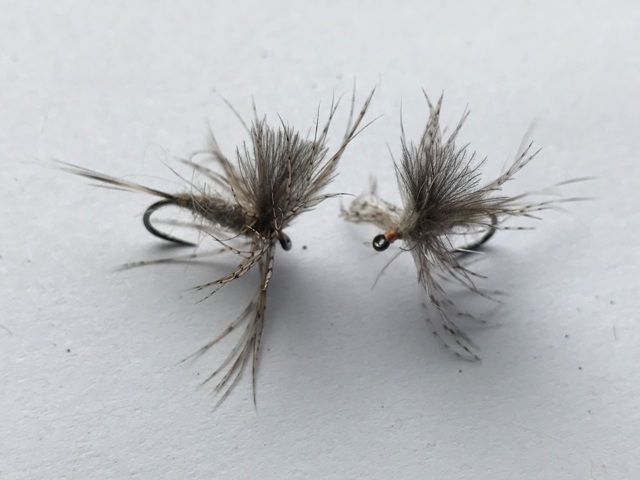 ---
My advice at this time of year remains the same. The wild over seasoned brown trout will not be in the faster water more suited to nymphing yet, but will be in their winter lies barely moving fairly deep water. However they can be awakened from their slumber by the fluttering emerging olives above their head and will often rise to intercept these.

Therefore walk the river for days before opening day and spot those rising brown trout. Then on opening day you will not waste any time and can head straight for feeding fish. Don't turn up too early. Lunchtime or just before is ideal or you will find yourself twiddling your thumbs waiting for the large dark olive hatch.
---
---
If you can't get out in sunlight and are stuck indoors (maybe with the virus) then get busy fly tying. Ingredients for the soft hackle dry fly include Maruto 14 HW hooks, natural UV hares ear, and ultra select wild CdC available on the website.
---
I am self isolating and therefore COVID-19 free so if you fancy a day being guided for early season free rising wild browns get in touch and enjoy your quarantine catching trout.

Regards,

Jonathan.
---