Dry Fly
---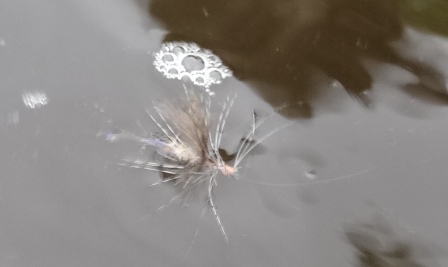 ---
Soft hackles arrived yesterday off now for 2 weeks fishing on the Swale they are the best dry fly I have ever used. Thanks Mark! Another happy customer! As somebody referred to by to by the England Rivers Team manager Jeremy Lucas as Jonathan dry fly Barnes and often embarrassingly tagged with labels such as legend etc. I thought I'd give some insights into what remains my favourite method of catching fish. When I see a good trout rise with absolute confidence to a well presented dry fly it still gives me an adrenaline kick.
---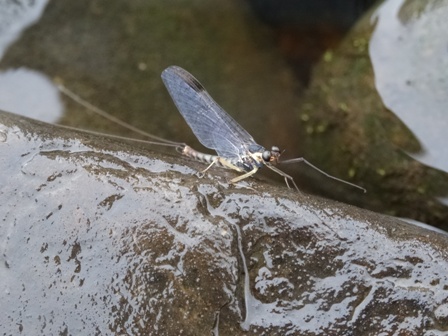 ---
First the fly pattern is not as important as presentation. In most cases trout are not rising to a sustained hatch but may rise sporadically to something tasty. Only during a hatch does the pattern become more important, although not to the degree many speculate. A good generic pattern you have absolute confidence in is all you require. I use the soft hackle dry fly (back in stock) because it ticks so many boxes. It can be fished dead drift or "skittered", you can even swing it as a spider subsurface downstream and across. It is deadly skittered under Trees. We have very few windless days and the magic of the soft hackle dry is that high CDC wing catches the breeze and this gives movement to those soft hackles underneath. Movement to a trout indicates life and you have just sown the perfect deception. I use a soft hackle dry but a grey duster, parachute Adams are popular choices.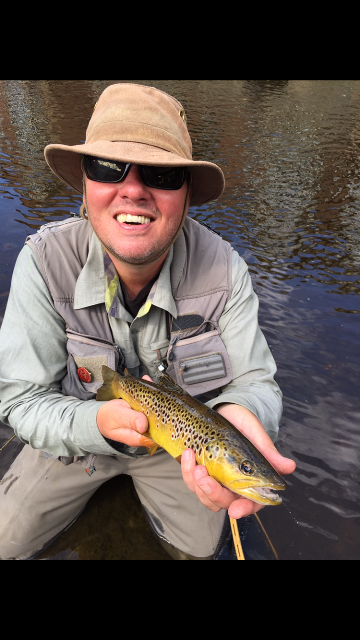 Wild Yorkeshire stream dry fly brownie!
---
Accuracy and stealth are the two major hurdles you need to overcome to achieve good results on the dry fly. I get the fly in the right place usually on the first or second occasion. What is the right place? Well I describe this in many videos but in this one talk specifically about that.
---
The longer you stand casting over a likely looking area the less likely you are to catch. Why? Fish notice the disturbance and get out of your way. Brownies are experts at this. And the more pressured they are the better at getting out of your way they are. Hence fine and far off attributed to dry fly fishing though I will contradict this below. The closer you are to the target the better your conversion will be. Hence stealth is a critical part of dry fly fishing. I have a Heron emblem on my fishing shirt. If anybody is noisy I make them look at the heron and think like a Heron. That is almost everybody! If you push a bow wave or splash when you wade then your chances with Salmo trutta are going to be pretty slim because that lateral line of his is exactly the same as a bats sonar and he detects you. If you arouse a brown trout's suspicion then he will not rise to your dry fly. This is objective fact. If you see a fish rise, get your fly over it quickly, accurately and quietly.
---
I achieve this by using well balanced light tackle I have absolute confidence in. My trusty Sage 389 Light Line coupled with a 3 weight double taper floating line (Cortland Sylk) and a furled leader. The furled leader is my inbuilt anti drag tool. And the essence of good dry fly fishing is often (not always) keeping the dry fly the same speed as the surface current , hence without the dry fly fisherman's curse drag. Finally when I fish the dry fly I live and become the fly. In that moment of time only that dry fly is important. If you don't believe in it how do you expect the trout to? Who needs religion when you have fly fishing!
---
Regards,
Jonathan.
---