---
Festive Fishing
---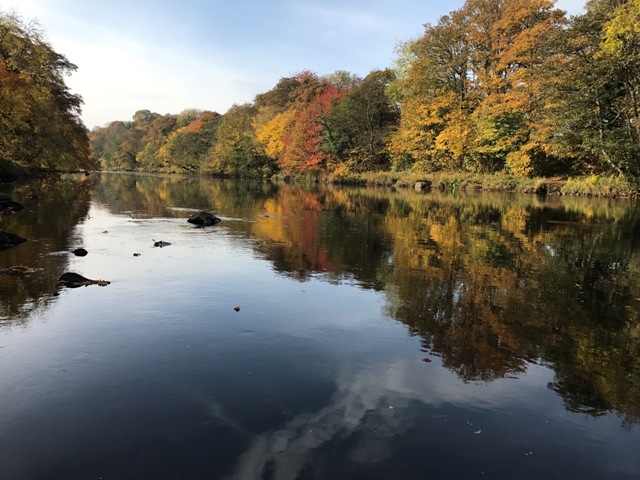 ---
The Pennine freestone rivers the Wharfe, the Ure, the Swale and the often overlooked Tees represent the jewels in the crown for wild river fly fishing in the north of England and they punch above their weight compared with similar rivers across the UK. From a worldview perspective these dales streams are fairly unique being rain fed (even if this is a technicality) throughout the year. This is a consequence of our relatively rare maritime climate resulting in relatively cool wet summers and mild wet winters, producing perfect conditions for native wild fly caught species like grayling.
---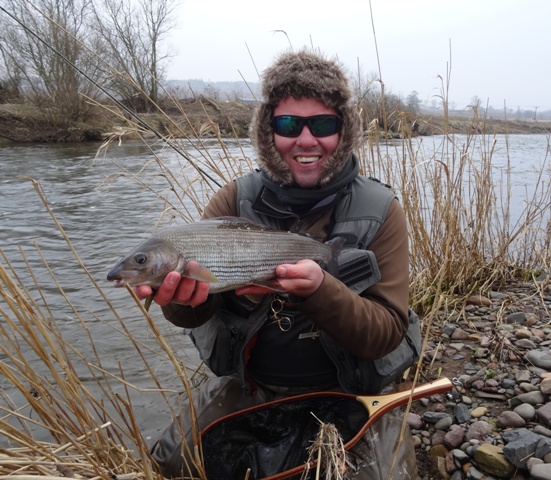 ---
Now the days are getting longer and we have experienced a few hard frosts we can target grayling in any system that contains them. So what are the best style of flies to catch them? And my answer is flies like these disco ball specials. Tied with 4 mm tungsten beads these slim dense flies are perfect for the heavier river flows we experience in winter. Developed and thoroughly tested by myself they are great fish catchers.
---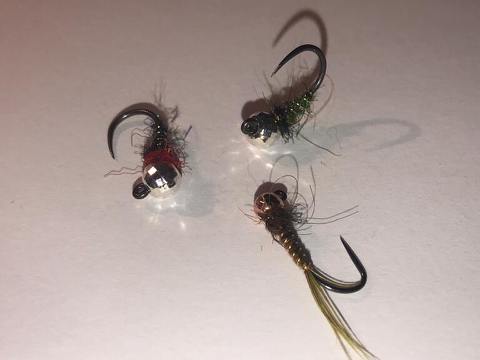 ---
The disco ball rock worm (AKA ryacophila) tied with Czech UV active materials literally becomes translucent in the water looking identical to the real thing- just a big juicy rock worm which is guaranteed to be on any graylings menu. The disco ball RBS (red black and silver) is my all time best coloured water nymph. In an England qualifier a few years back I won the morning session with 2 first or a first and second place. The Ure was a metre above normal and whole trees were being swept downstream. I used this nymph to land 4 fish in these conditions. Visibility to our eyes was zero, the water chocolate brown. But the fish still saw this nymph tied with UV black materials. It also catches very well in clear conditions. Both these patterns are on in curve size14 jig hooks. A strong one the Hends 124, because specimen grayling in heavy flows can straighten out weak hooks.
---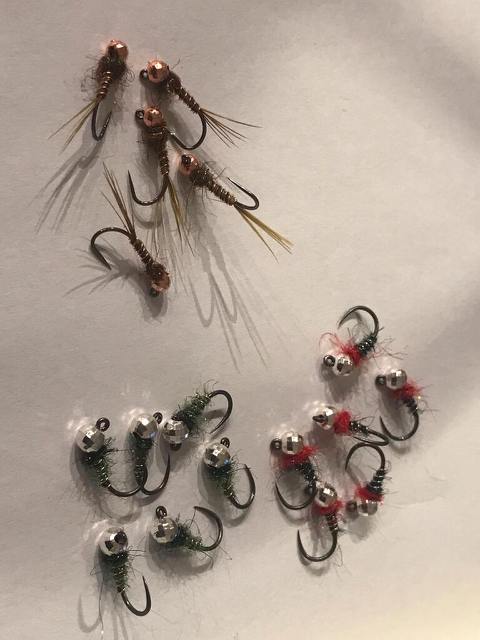 ---
The copper picric dyed Pheasant tail nymph disco ball is on a 3mm bead and a Hends size14 BL 120, ticks the slim and dense box and very enticing to the lady of the stream. All these flies are tied by myself a Triple England Rivers International and National champion. The cost is £2 per nymph or a half dozen of each for £30. £2.50 p and p. They also work brilliantly in deep pockets for brown trout in summer. These are subscriber only offers and will not be available elsewhere. Please e-mail me jon@onstream-guide.com if you would like to try these with discoballs in the subject.
---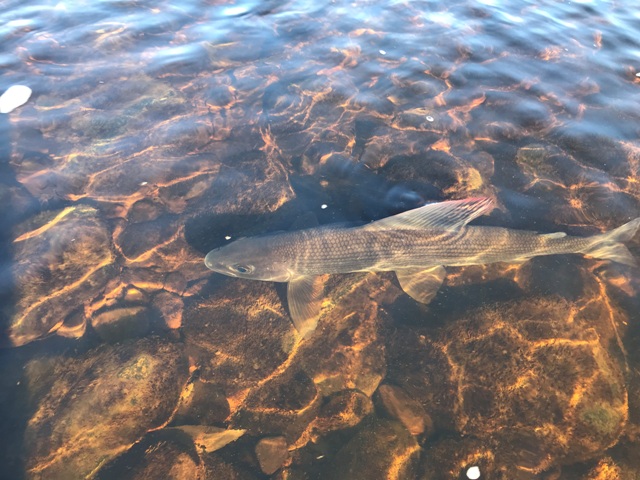 ---
The method of fishing these nymphs is under the rod tip and staying in contact with the nymphs. A 10 foot plus rod 2-4 weight is used in conjunction with a French leader (available on the onstream-guide website or order with this offer). In Winter location is the key so move downstream quickly covering water 2-5 feet deep tickling the nymphs along the river bed. If you haven't tried it give it a go.

Myself and Fred Bainbridge will be running a workshop on specimen grayling. We have both landed grayling to well over 3 and a half pounds. The first date will be January the 6th. Depending on interest we may run more so get in touch. Price £75 per person. Location the Borders.
---
Regards,
Jonathan.
---