---
Goodbye Winter, hello Spring
---
Returning a grayling Yesterday!
---
---
Well almost the entire Winter was either washed out or written off for other more sensitive reasons. But miraculously I did manage a quick session on a free stretch of my stream on the final day of meteorological Winter and landed 4 grayling including one around the 2lb mark.
---
---
A nice grayling around 2lb in weight
---
And I noticed on a glorious day, not typical of the Winter months that have been soggy and cold, the first sign of a fly fishing Spring. Not the snow drops but a couple of sentinel large dark olives fluttering enticingly on the water. With the warmth of the sun on my face my heart leapt with joy. Only 3 weeks until the start of the trout season and nothing floats my boat more than early season browns on dry fly.
---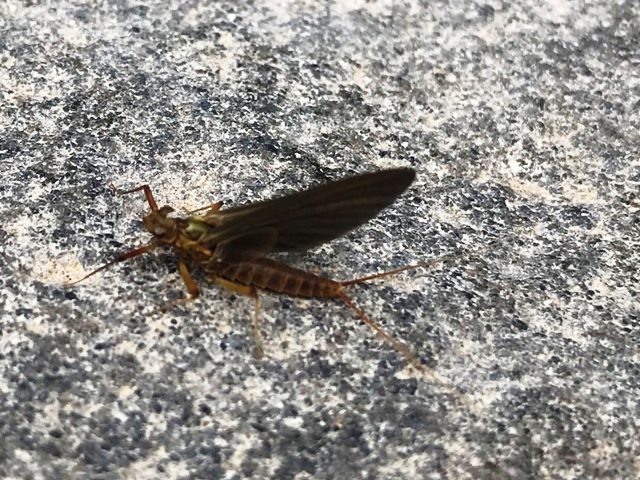 ---
Nymphing isn't an effective technique early season because trout tend to overwinter in deeper holes and haven't moved into streamy water where these techniques can be devastating in the right hands. So targeted fishing at rising fish is my number one technique.
---
---
I prefer dry fly but you can use spiders if you prefer that can be fished ghinked in the film like a soft hackle dry fly. This is my version of the best spider pattern ever, the hare's lug and plover. Golden plover is now both exceedingly rare and expensive and you will struggle to find this available commercially elsewhere. This is a subscriber offer only at £2.50 per fly and is limited. The fly is tied by myself on the excellent Maruto HW 14 which replaces the barbed Kamazan 175. So many traditional spiders are tied on barbs which is unnecessary in these enlightened times. Don't be fooled by the simplicity of the fly. It is deadly.
---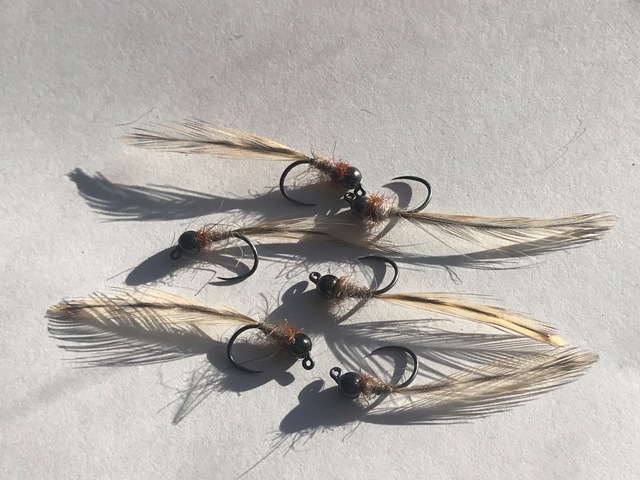 ---
Early season my go to remains the soft hackle dry. If a fish refuses it, I'll go to a size 16 match the hatch olive. If it refuses that I'll go for an emerger. I've only ever got to the go to the emerger stage 3 times in over 25 years of fly Fishing. I fish accurately with a short tippet around 5 feet only and always use a furled leader.

The second most effective technique early season is a streamer. Even early season trout are predatory and cannot turn away a free meal. Cast into deep holes, and fish a deliberate jerky retrieve and if you see a fish turn on the streamer speed it up. I have a limited number of these feather streamers on a bead and jig hook which are excellent imitations of the river minnows that fall victim to the brown trout. I have many You Tube videos demonstrating the efficacy of the streamer and it always surprises me how few river fly anglers carry streamer patterns here in the UK. Subscriber only offer at £2.50 a fly. These streamers are a lot more imitative than Woolly Buggers and tadpoles used by many.
---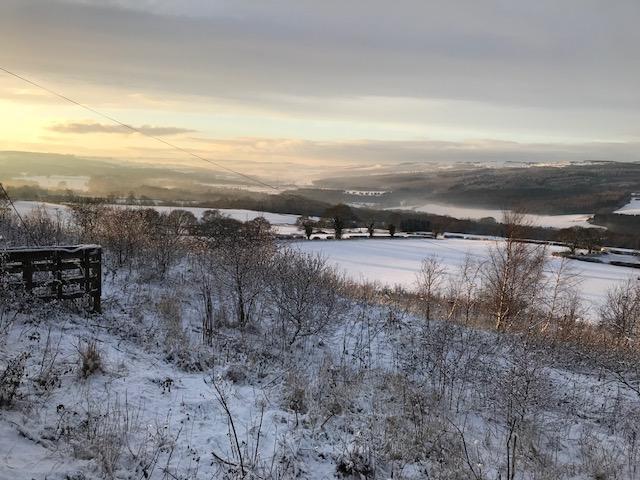 ---
I am fairly certain this Spring will be a lot better than the last one. Get out there and go fishing. Let's hope this current glorious weather continues. Get in touch via jon@onstream-guide.com to take advantage of the subscriber offers.

Regards,

Jonathan.
---