---
Guiding offer!!
---
The heat wave never really arrived in Teesdale and the coming weeks are likely to see frosts rather than a continuation of high pressure and high temperatures. During the dog days we continued to have success using small black flies like the "f" terrestrial fished in shade near bank side cover. Euro nymphing the deeper holes early in the morning has also paid dividends. The ever popular black magic nymph combined with a polyphaetus on the point has been deadly.
---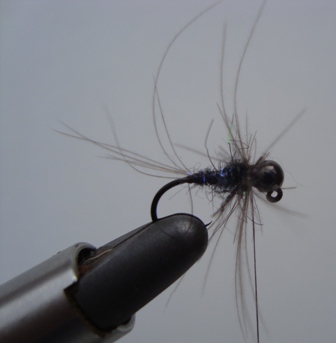 ---
Some bad news is that our extremely popular Onstream-guide furled leaders will no longer be available in future. Our leader maker in the USA has retired. 2/3/4 weight leaders are already sold out. The 5/6 weight leaders work fine on 3 and 4 weight lines so if you want one of the last few furled leaders I suggest ordering sooner rather than later. These leaders are a boon to dry fly presentations and are always on the end of my fly line.
---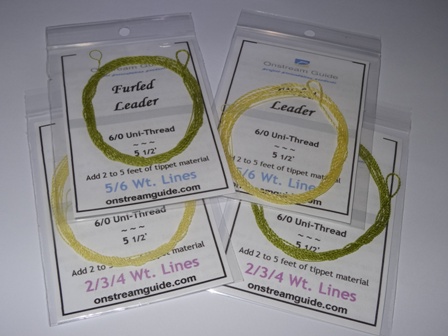 ---
Our fly fishing weekend is taking place at Leekworth campsite on the river Tees on the 10th and 11th September. This involves fly tying, fly fishing demonstrations and all things related to river fly fishing. It is always well attended so prior booking is essential. Cost is only £10. Please phone Robin Brough at Leekworth on 07815 857597 to reserve a place.
---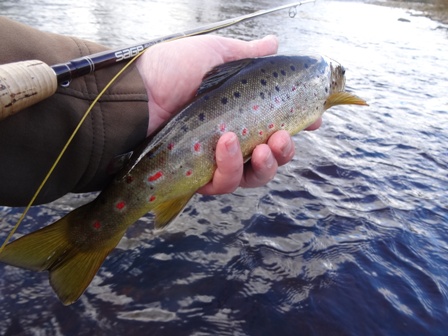 ---
The best way to learn and improve your river fly fishing skills and knowledge is to spend a day with a good guide. But the cost of living crisis can put this financially out of reach for many. As a recession busting offer my guiding fee throughout September will be only £125 a day (reduced from £190) and will be valid for 1 or 2 people. Most dates in September are currently available so get in touch.

September is an excellent month for river fly fishing as the temperatures come back into the trouts optimum range and the wild brownies start to put on condition ready for spawning. The fly hatches often absent through the dog days of Summer reappear and rising trout become more common.
---
Regards,
Jonathan.
---