---
Happy New Year, Happy new Lockdown! New Years Sale!
---
No specimen grayling this year!
---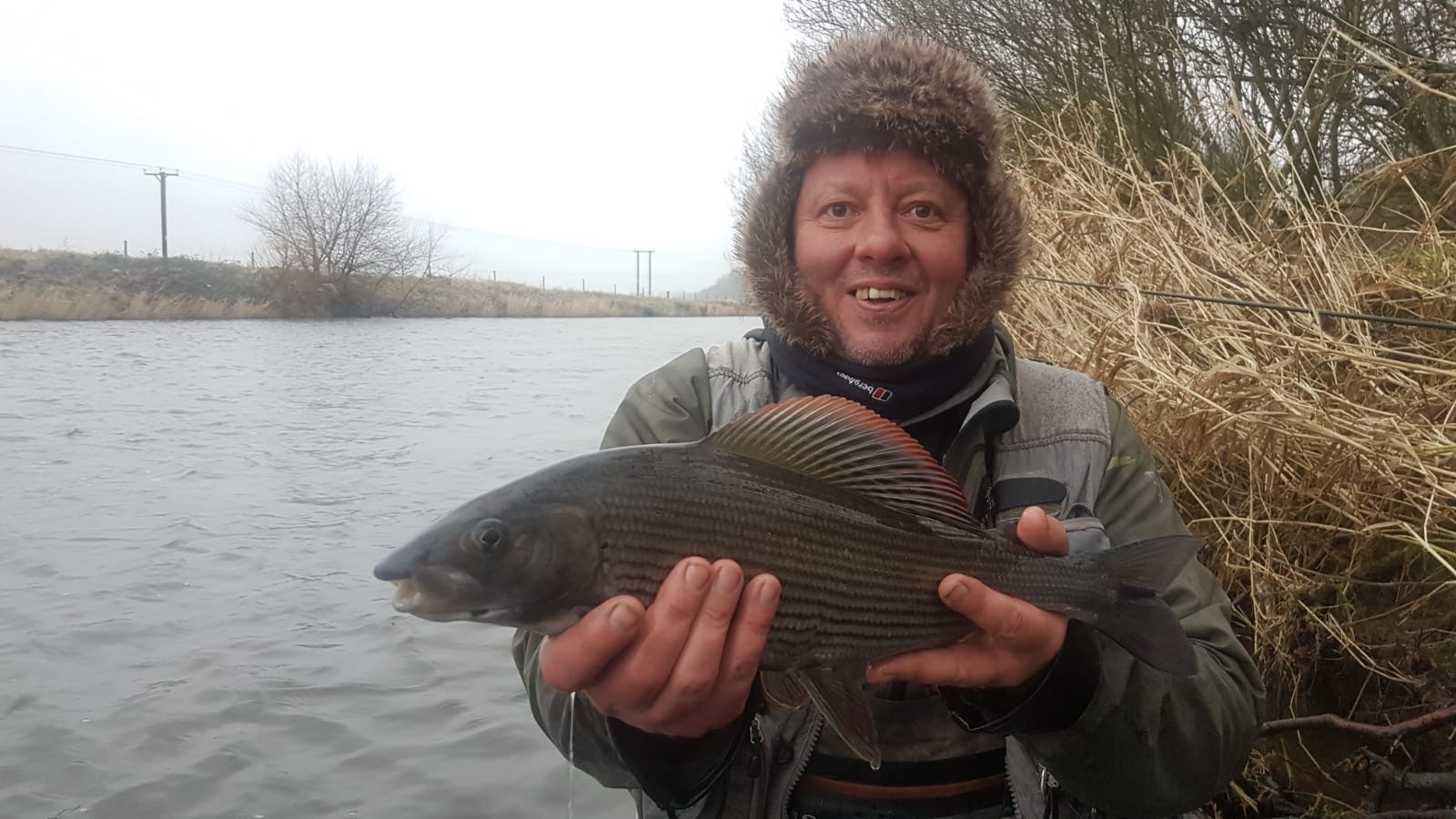 ---
In a typical year I'd be making a raid on the Scottish border rivers for specimen grayling (3 lb plus) however apparently a virus with a case fatality rate of 0.02% with an average age of death of 82 means we must all stay indoors. The Government is acting as if this relatively harmless virus is as dangerous as Spanish Flu 150 times more deadly with a case fatality rate of 3% and an average age of death of 29. Why the Government and media are behaving like hyper hysterical morons is beyond me.
---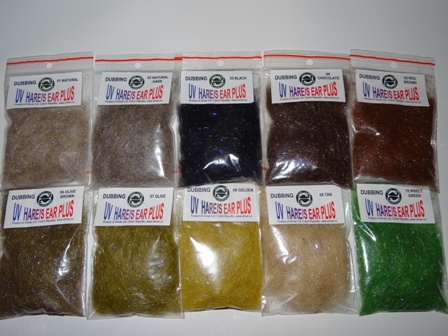 ---
As we are forced to give up our liberties this might be good time to take up fly tying if you have never tried it. As an incentive to all my dubbings are on special offer at £2.50 per packet. The UV Hares ear is simply the best on the market and comes in 10 colours including black used in my infamous black magic nymph. The only other materials in the black magic nymph is peacock dubbing fine 08 UV black at the thorax and a CdC feather used for tailing and a spider style finish behind the 2mm black bead (size 16 Hends BL 120). The peacocks and all other dubbings are also in the offer including UV purple ice dubbing. A lot of modern nymphs in top anglers fly boxes have UV purple hotspots. Just send me a list of your dubbing requirements if you want to take advantage of the offer and I'll send an invoice. P and P is still only £2.50 despite the 20% price increase in stamps.
---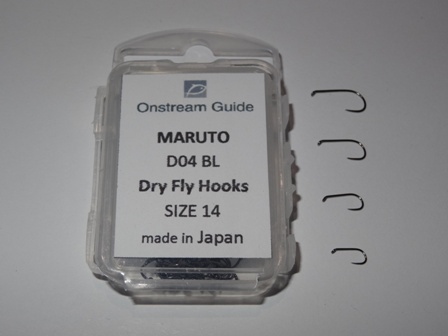 ---
I will also include all hooks in the same offer at £2.50 for 25. The Maruto HW 14 is my number 1 trout hook of all time and used in the soft hackle dry fly and normally retails at £3.45 for 25 so this represents great value. A HW hook is required with the soft hackle dry to keel the fly and keep it the right way around. On lighter hooks the fly has a habit of landing on its side. Also the angle the HW fishes means you tend to get a lot of hook ups in the scissors meaning far less lost fish. I need not mention too many of you just how well the soft hackle dry fishes when you get it right.
---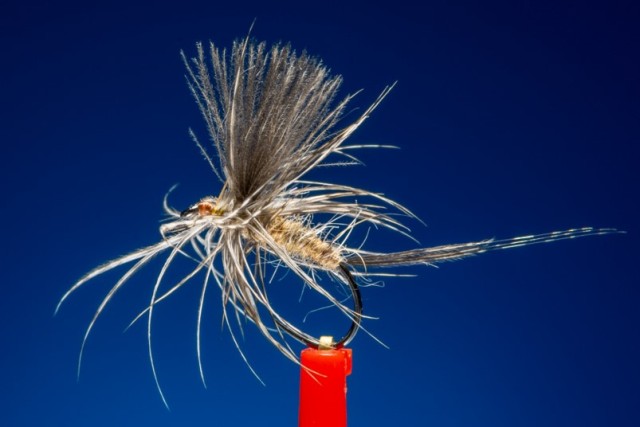 ---
And on this point I have been told that many have imitated this fly which is a sign of flattery and is fine. What isn't fine is if somebody claims an idea as their own. I used the term soft hackle dry fly over 15 years ago and it's an Onstream-guide/Jonathan Barnes trademark. So for Example when Jan Siman tied the fly and put it on-line he tied it as "Jonathan Barnes's Soft Hackle dry fly". Same in Australia on a big shot website- fly based on original pattern by Jonathan Barnes. But of course anybody can tie it with the requisite ability no problem at all. Many are eager to show me their interpretations and I'm always genuinely impressed. It really isn't an easy tie to get great, but for me it's muscle memory. I do have some nice freshly tied ones in stock. What else to do in a Lockdown? Cannot put those on offer sorry! And I will be brutally honest International Competition anglers with a far weaker record than mine typically charge £2.50 per fly they tie.
---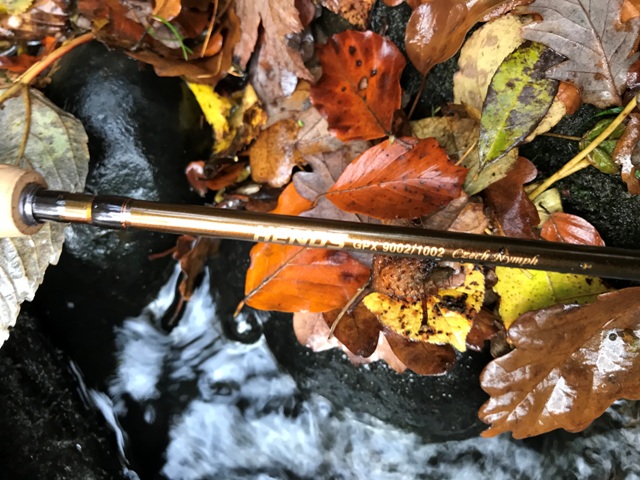 ---
I also have a single brand new Hends CSR 9043/1043 which retail at 300 euros for £200 plus £5 p and P. This is an absolute peach as a 3 weight compound rod and fishes superbly as a 9 foot 4 inch dry fly rod and as a 10 foot 4 inch French leader/nymphing rod. It is similar to compound rods by Hanak and Streamflex. If you don't want to carry 2 rods all day (and it becomes tiresome) this is an ideal option. Just get in touch if you want this. First come first serve.
---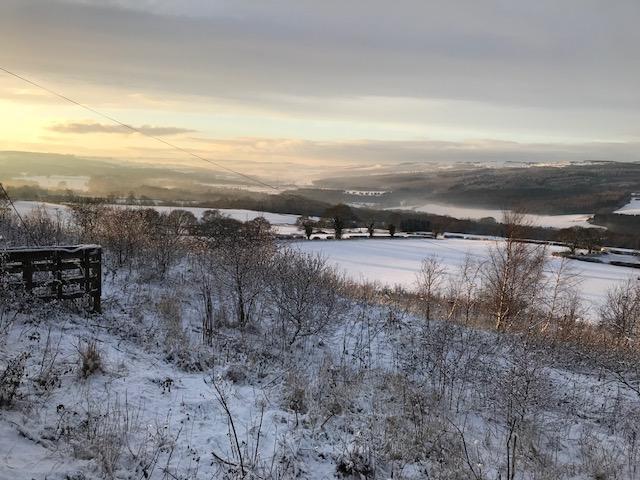 ---
Here at Riverview I am fortunate to have a river literally on my door step but I can imagine the frustration if you don't have fishing within a 5 mile radius. Never mind I am certain this nonsense is coming to an end faster than most people believe and its absolutely nothing to do with ineffectual lockdowns (Peru hardest lockdown in the World -2nd highest death rate vs Japan no lockdown very low deaths and essentially COVID 19 free) or irrelevant vaccines. The virus has probably already mutated around the 3 vaccines. The truth is the virus is becoming endemic meaning it will not have any vulnerable people left to kill and population immunity will stop further rapid transmission. . The excellent book I'm reading has an excellent quote from a Prof of virology stating trying to stop Coronavirus with a cloth face mask is like trying to catch a tadpole with a ladder. But keep believing the lies if it keeps giving you the illusion of safety. People walking about outside wearing masks or driving solo with masks? Seriously delusion does not begin to describe it.

To take advantage of these offers you must contact me. If you buy from the site you will be charged retail price. COVID free environment so don't panic in the words of the late great Douglas Adams.

Regards,

Jonathan.
---