Lockdown and fly fishing
---
---
Autumnal colour!
---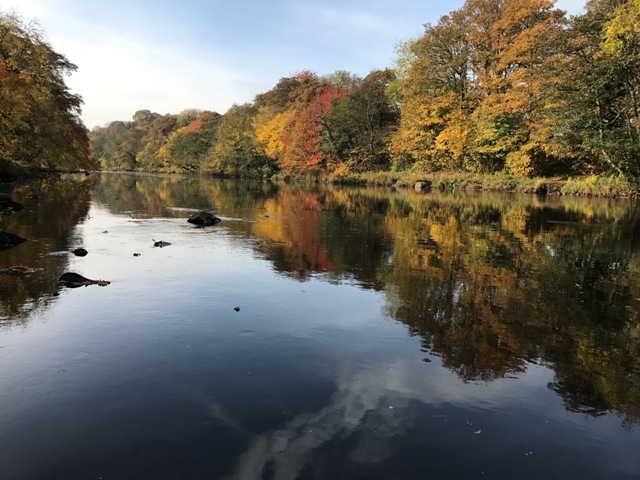 ---
We are rightly or wrongly going into another National lockdown however outdoor recreation including fly fishing is being actively encouraged. At least this is one piece of common sense in all the nonsense flying around and the destruction of businesses and livelihoods.
---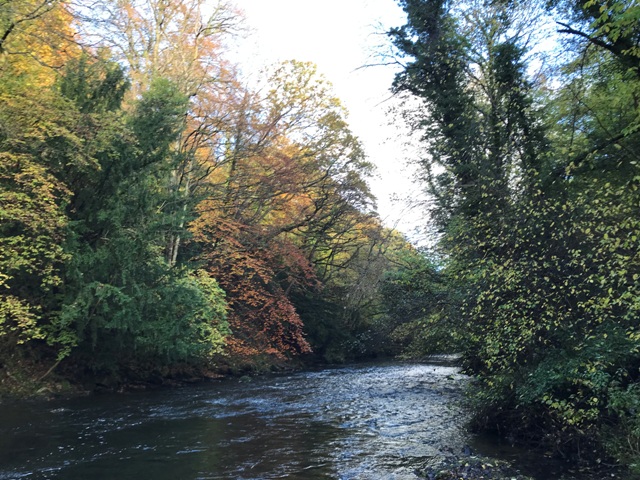 ---
November with the changing leaf colours can be a spectacular month for grayling fishing especially given the high pressure we have building right now. So early lockdown from tomorrow might be a great time for fly fishing for the lady of the stream. Most of October was washed out with high rainfall and river levels.
---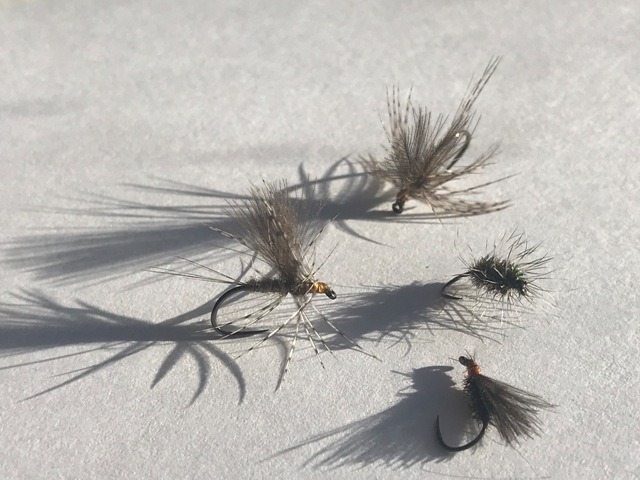 ---
A reminder that in the post COVID world all Onstream-guide flies are tied by yours truly, triple England International and former National champion. My prices will be going up soon to reflect this. Recommendations for Autumn grayling, the ever reliable soft hackle dry fly, size 18 Griffiths gnats for midge hatches and the size 16 f terrestrial which I believe is taken for the now prevalent willow and needle fly. With these 3 patterns you will take 99% of rising grayling. You always get an occasional enigmatic one nailed on size 32 smidges. Don't waste your time 3-4 good covers should bring a riser to the fly and usually its first cover.
---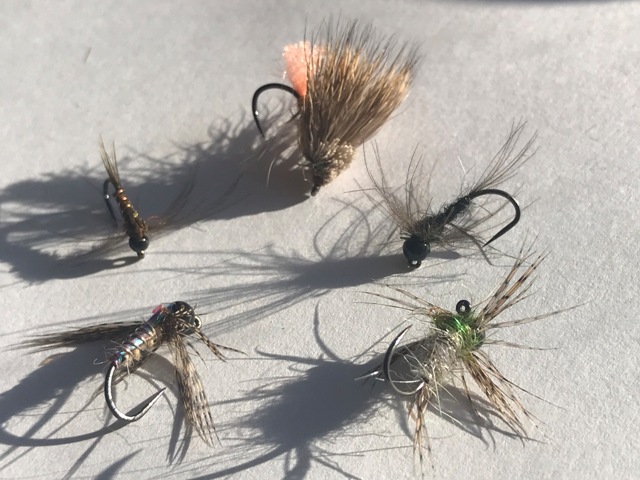 ---
If you want to resort to nymphing then classics like the Polyphaetus and black magic nymph still take some beating. I have some beautiful red shine flashback caddis which is a great specimen grayling pattern. And duo or trio suspending nymphs under a lifejacket caddis is a great best of both World option. It is still surprising to many just how many fish are dragged up by that large fly. Fish a black beaded pheasant tail under the Lifejacket for great results.
---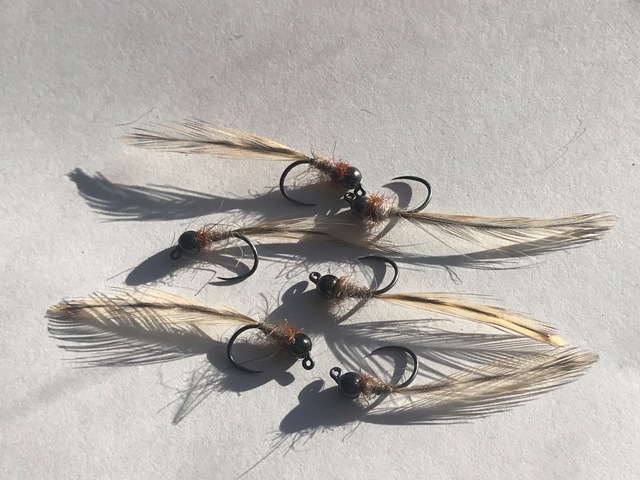 ---
Back by customer request I have a limited edition of the original bead head feather streamer I referred to as the "on-streamer". I used this in a lot of You tube videos where I demonstrate this streamer which really imitates a minnow or similar small baitfish. It gets nailed by wild brown trout on a regular basis. These are £2 per fly and are available to subscribers before I put them on the website.

I am aware of some problems with the shopping basket so if you send me a list of any requirements you have I can invoice you directly. My prices for flies are less than those mass tied in Kenya for larger companies so there will be a price correction soon.
---
Regards,
Jonathan.
---