Nymphing Season
---
---
A specimen grayling on the cased caddis Poly Nymph!
---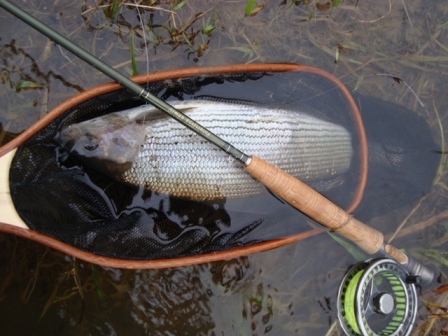 ---
If the rainfall ever subsides we might get out for a couple of days of autumn grayling dry fly sport but alas we will be forced prematurely into nymphing season. If by this statement it seems I am derogatory towards nymphing nothing could be further from the truth. It's just we had some great Indian summers in years gone by and some great dry fly sport but that looks unlikely this year.
---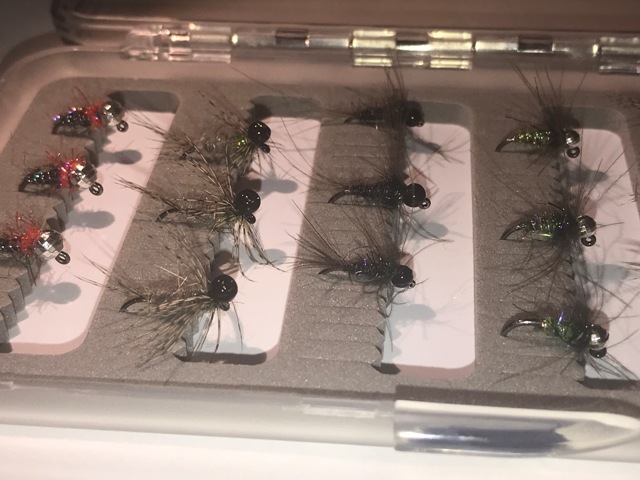 ---
Swollen rivers are however ideal for nymphing and a seasonal offer is 15 great idiosyncratic nymphs designed and tied by yours truly. They include the RBS (red, black and silver) my best big water fly by some margin. I have caught trout with the river higher than 2 metres and literally drinking chocolate using this pattern. It is the ultimate contrast nymph and tied with UV materials throughout. It is tied with a hefty 4 mm, faceted tungsten silver bead.
---
---
Cased caddis Polyphaetus. This natural variation of this pattern has been responsible for more of the 3lb plus grayling I have landed than any other pattern. Hard pressured specimen fish become more difficult to catch. This pattern imitates one of the grayling's favourite food items and the bright green glint hints at that juicy morsel inside and fools even the biggest specimens. The black magic nymph is an Onstream-guide classic in size 12 and 2 size 14's. Maximum contrast nymph and works well on streams worldwide.

The UV flash caddis looks very similar to bright green rock worms and is a great hit with the fish and has landed massive trout in New Zealand. Finally The glint nymph for maximum sink rate and taken as a darting nymph or even a pin fry. Because these nymphs are tied by myself they are limited to 10 nymph boxes in total one per subscriber for £30 plus £2.50 p and p. Just reply With nymphing season offer by e-mail.
---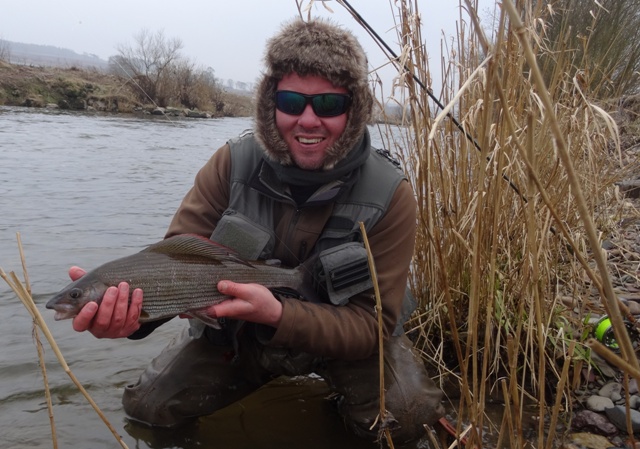 ---
My day rate for guiding through October and November is only £125 so get in touch if you are interested. I am praying for a nice weather window for a couple of weeks and we can get out on dries after autumn grayling- iconic in my book. I hope our over hysterical Politicians and mainstream media allows us to carry on fly fishing despite a virus about 10 times less deadly than influenza being out there. You have probably heard about it and wished you hadn't.
---
Regards,
Jonathan.
---