---
Grayling guiding/deadly October dry flies
---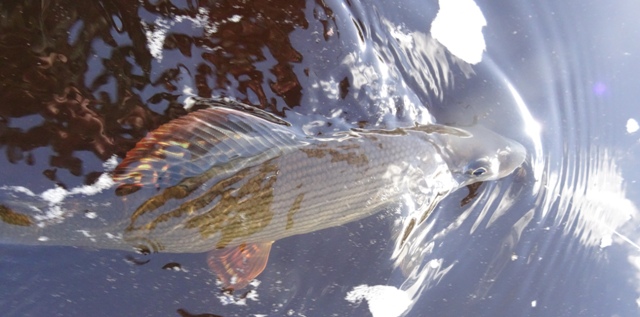 ---
October can be one of the best dry fly months on the calendar given decent weather and river conditions. Any keen river fly fisher must love the sight of that stunning dorsal fin enhanced by autumnal sunshine with the changing colours in the Trees. Dry fly fishing in these conditions is an absolute joy. If you fancy a guided dry fly fishing trip for grayling get in touch. The day lasts 10- 3.pm and is only £125. Most dates are currently available.
---
---
Our new onstream-guide flies are a big hit with grayling. Robert Russell fishing the Yorkshire Grayling competition on Sunday finished second with 12 sizable fish. Well done Robert. Robert caught most fish on the size 16 Wyatt deer hair emerger, targeting riffles and rising fish. In celebration I am tying a dozed deadly grayling dry flies for subscribers- the dozen includes 3 size 16 deer hair emerger used by Robert, 3 sized 16's "F" terrestrials which work exceptionally well in willow/needle fly hatches, 3 size 16 Match the hatch pale wateries (the most common upright species and 3 size 20 Griffiths gnats- the ultimate fly when graying are sipping microscopic midges and bits of black merde. With these flies you have an excellent chance of catching grayling on dries during the colourful days of October. All flies are tied by myself. £20 including postage. Reply grayling dry flies and I'll send details for bank transfer or invoice.
---
---
Get in touch for dry fly October grayling guiding. In December I will be guiding for specimen once in a lifetime fish on the border rivers. 3lb plus fish are a possibility and it may change your worldview of grayling entirely. These specimen trips are charged at 150 for 1 or £175 for 2.
---
Regards,
Jonathan.
---