Grayling special
---
Our first weekend of grayling workshops went well but the conditions destroyed any chance of fishing the following weekend. Ideally this section is best fished at between 0.5 and 0.6 on the gauge at Hawick but I'll tackle it up to 80cm no problem if it's running high and clear. Grayling just seek out the same depth and speed of water. They effectively move. It is your task as a fly fisher to identify these areas because if anything extra flow can concentrate taking fish. And as long as the water is clear and stable or falling they will take. But when you see the guage showing 2 metres above nomal and rising as on Saturday before the event you know you made the right call. Fishing a river this high is foolhardy and downright dangerous.
---
---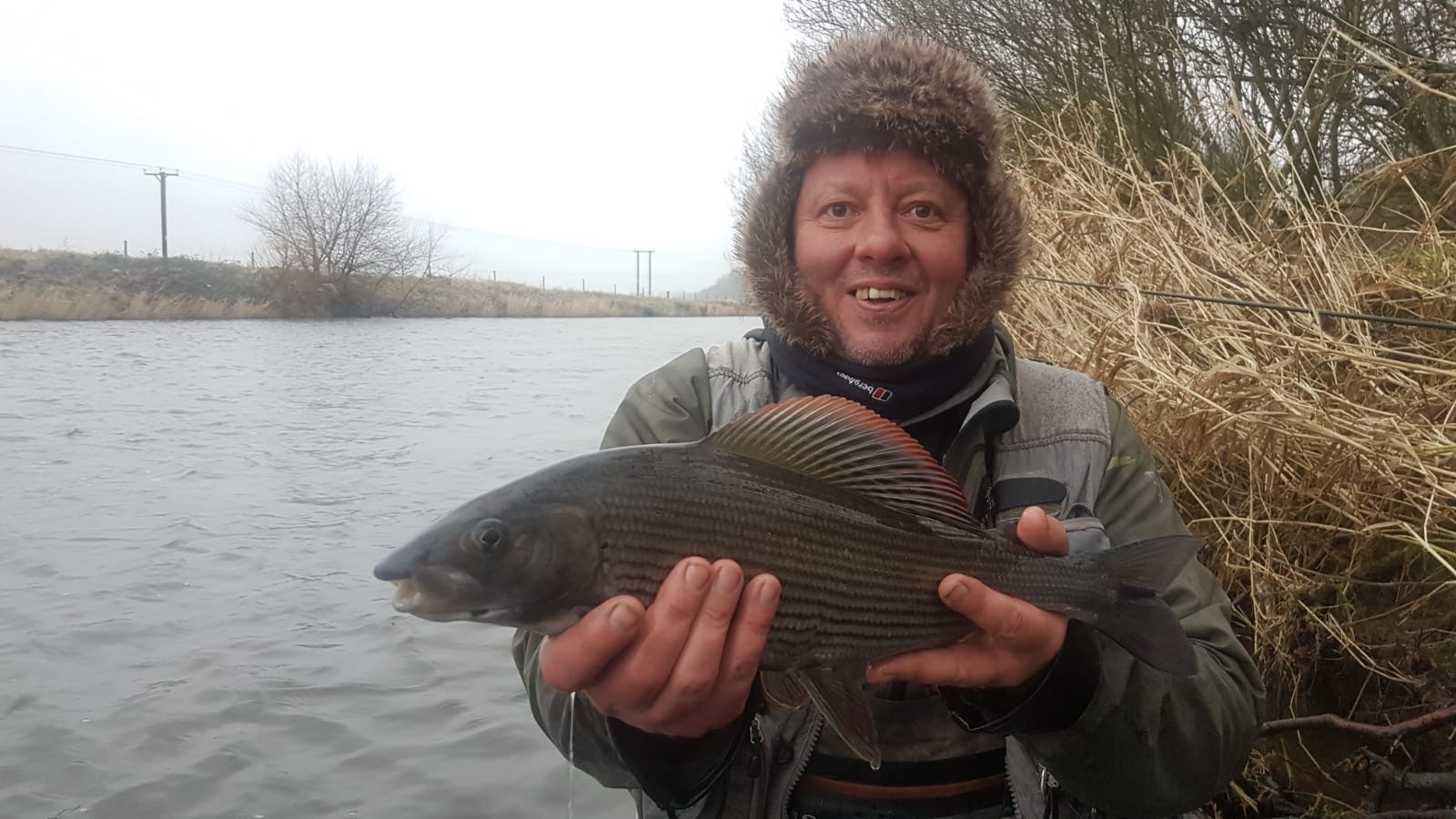 ---
A recent perfect female river Teviot grayling
---
So I have re-arranged this date for the 19th January if anybody wants to join. It's a small group workshop looking at contact nymphing techniques with a chance to catch 3lb plus grayling. Just get in touch via the website. Limited numbers but spaces available due to weather postponement.

Regards,

Jonathan.
---