Spring is on the way! BFFI 2019
---
---
In the Northern hemisphere the last 3 and first 3 months of any year are without doubt the worse for the river fly fisherman. Yes we can get out on the softer days in pursuit of grayling but it is slower and more limited than the six warmer months from April through to October. The British Fly Fair next weekend offers some relief and I will look forward to seeing many of you there. See special offer below!
---
---
2018 was a successful year and one where I ended as top English rod in the Rivers International on the Ure. Competitive fly fishing is not for everybody but if you are interested in the development of tackle/techniques and flies this is where you will find them. Do I have flies/techniques available to me that I would not have if not for competition fishing? The answer is a straightforward yes. This year however after a double stint in the English Rivers Fly Fishing Team in the previous 2 years I will be back to guiding and paying my mortgage. To my fellow competitors, don't relax I am not retiring and I will look forward to seeing you on the Ure Qualifier in April! Some of the new flies are featured on the updated nymphing page of the Onstream –guide website here!
---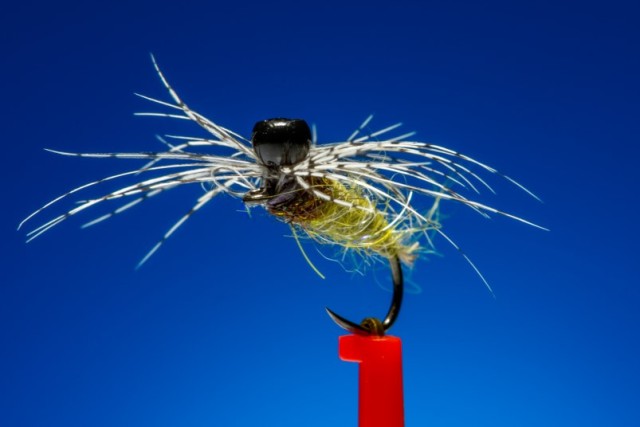 ---
My true passion is fly fishing and competitive angling is only one part of that and a relatively small part. Of far more importance are those contemplative happy days spent in good company on the river just enjoying what fly fishing brings. That sense of serenity and being at peace with the environment. Or solving a puzzle, cracking the code understanding what is happening and being able to adapt accordingly. The satisfaction of a good brown trout, fooled and rising with upmost confidence on top of your dry fly is still a heart stopping moment. Fly fishing to me represents the human condition. Without persistent attempt you will fail. You will feel disappointed most of the time and beaten but those moments of success and elation will make up for those failures. And like any skilled pastime the more skilled the practitioner the more fish he or she will catch. The urban myth of "good luck" to the fisherman is just that. In fly fishing just as in life you make your own luck.
---
---
Every coming season brings new promise and these flies will help any river fly fisher. If I only had these flies to fish with I'd be happy and confident of catching trout in any river anywhere. As a subscriber only offer this fly box incorporates 4 soft hackle dry flies with light CdC wings designed to imitate almost all species of aquatic flies but especially the early season mayfly. This fly has seen me near the top (or winner) of many recent fly fishing competitions and is my go to river dry fly. The large dark olives are the first flies fish will rise to in most parts of the UK. The Life Jacket caddis lights are tied on the superb Fulling Mill Grab gape hook. An Onstream-guide Classic the Life Jacket Caddis is included for use with the Hares Ear, PTN and black magic nymph. Over £30 worth of superb fish catching flies in a Silicon insert fly box (£7.50) for only £25 if you pick the fly box up from me and come for a chat next weekend. Just e-mail me with your name and message reserve fly box Stafford! I will very much look forward to seeing you there. For those subscribers who are unable to make the Fly Show this offer is still available e-mail me with flyboxsendnow in the heading and I will do that. I will have to add £3 for P and P in this case so £28. This offer is limited and cannot be extended so act promptly if interested. The days are getting longer and those of us who "hibernate" in the Winter months are beginning to move. See you at the Fly Fair or on a river somewhere soon.
---
Regards,
Jonathan.
---