Happy New trout season!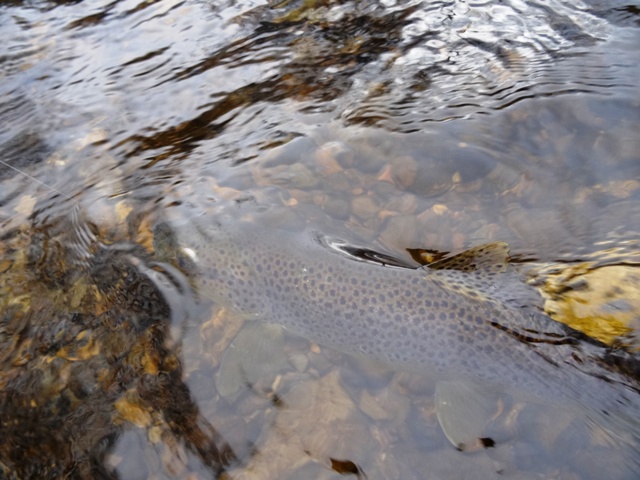 Playing a trout hooked on our first visit to the upper Eden
These were the words I whispered first thing this morning to Nellie. She is so lucky! Since the Trout Season started in Cumbria on the 15th March we've made two visits to the stunning River Eden near Kirkby Stephen. On both occasions we caught 2 trout on dry fly. The latest of these were used to produce our latest You Tube video. Fishing at this time of year is generally tough and for diehards or guides like myself. It is essential that I am aware of how the winter floods have changed various river pools. That knee deep stretch last year may now be neck deep. Rivers are in a constant state of flux and events like this winter's flooding accelerate the changes.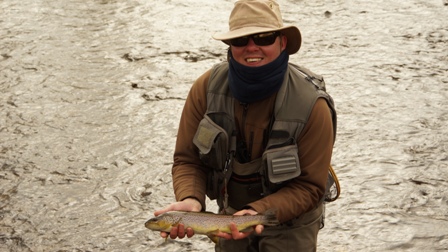 An early season dry fly capture on the beautiful river Eden
Today, March 22nd was the opening day on my local stream the Derwent. It was drab, slightly breezy and feeling cool around 8 Celcius. The river looked in decent condition. The hatch never materialised. I saw 2 trout rise and caught them. It is always good to christen the opening day of the season and this has become a sort of ritual for me in recent years. The trout looked healthy enough so it was a shame there wasn't more surface activity. Rain mid week followed by a decent Good Friday should enhance the hatches for that day. Floods of course can also impact invertebrate populations so we are praying some Large Dark Olives and other flies still remain.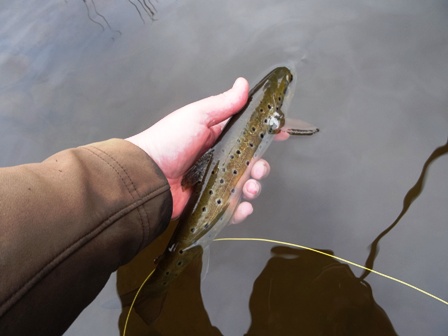 First fish on the Derwent on the 22nd March, safely relaesed
Large dark olives are the first hatching mayfly of the year for the Northern river Fly fisher. Various midge are also hatching but it is usually the first substantial hatches of the dark olives that really get trout actively surface feeding. The next great hatch on many of the Dales rivers including our native Tees will be that of the March Brown. The March Brown hatch can be spectacular but time and place is essential. It can be an excellent time for targeting large wild fish. Large stonefly will also emerge though not usually on the surface but often on a rock or the fly fisher. These beasties look prehistoric because they practically are. Large stoneflies are insects that look quite scary, but are in fact harmless. They indicate the presence of excellent water quality.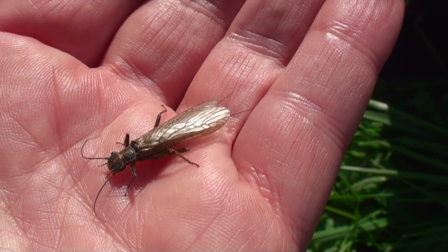 Early season large stone fly on clean fast flowing rivers
Our latest soft hackle dry fly using Jungle cock spades has been our fly of choice to target early season rising trout. We now have a limited stock of Jungle cock spade feathers available. These soft hackles have been perfect for imitating the legs of natural mayfly like the large dark olive. The step by step for this pattern is also now live on the site. A good variation of this tie is to use a hand stripped peacock quill as the body instead of dubbing. Golden olive stripped Polish quill is excellent for imitating the striations on the natural dark Olive.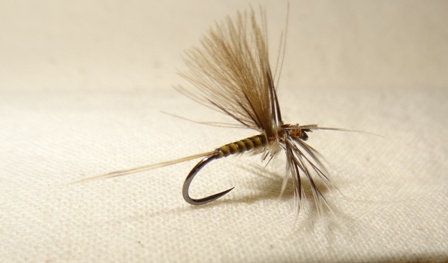 With the day length increasing and the temperatures improving fishing dry fly will soon be a realistic rather than speculative proposition. After a long winter using only heavy nymphs it is always a pleasure to get back to light dry fly set ups using my 3 weight 8 feet nine inch Sage Light Line. We wish you all a Happy Easter with free rising fish in your rivers. The large dark Olive hatch occurs between lunchtime and 3.30 pm so concentrate your fishing efforts then for the best results. The best hatches occur after a lift in the river and it is fining down (not swollen and chocolate coloured). Enjoy your Spring Fly fishing.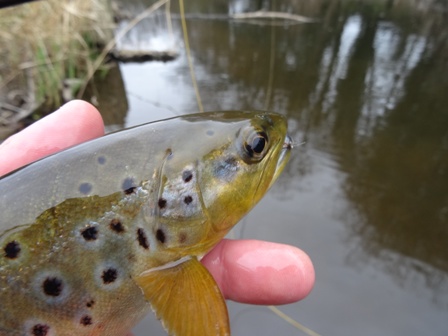 Best wishes, Jonathan and Nellie.