---
Autumn/Fall special offer

---
---
The end of the trout season (September 30th) is always tinged with sadness but as one door closes another opportunity is revealed in the form of  fly fishing for grayling, often referred to as the lady of the stream.  Climate change and recent Indian Summers coupled with a backdrop of the golden, russet tones of changing colours typical of Autumn/Fall can maximise the enjoyment of fly fishing for grayling during this special and  romantic time of year.
Dry fly fishing for selective grayling in glassy reflective flats can result in uncaught virgin grayling weighing up to 2lbs.  It can be absorbing and exhilarating watching large fish casually rise and take dry flies with that stunning red tinged dorsal fin glinting in the autumn sunshine.  Or what about Czech Nymphing or using Tenkara to catch grayling?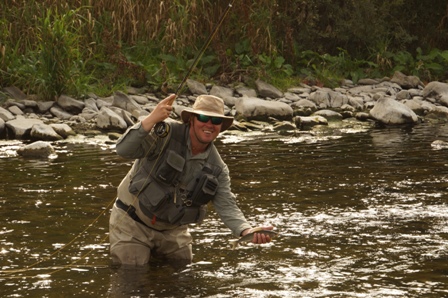 If the idea of fly fishing for stunning pristine wild fish in beautiful surroundings sounds interesting then our October special offer might appeal to you.  Fly fish on exclusive water on the middle Tees (the Snow Hall Fishery) and other Tees water, guided by former English Rivers Fly Fishing champion and Angling Trust Level 2 game Angling Coach Jonathan Barnes.  Learn the whole range of techniques from the captivating dry fly to the mesmerizing European nymphing techniques.  Tenkara is an ideal method for  grayling and adds yet another perspective into presentation to capture this enigmatic game fish.
Learn about the natural flies that grayling feed on and the artificial flies that imitate them, how to identify male and female grayling and why catching them can be as easy as shelling peas or as difficult as trying to find the Higgs-boson particle.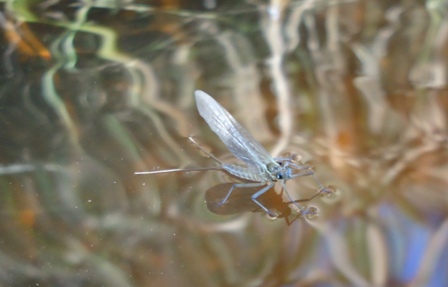 If you are interested in guided fishing for Autumn grayling then for October only we can offer a special rate of only £150 (none inclusive of £20 fishery charge) per person for an intensive days course, or 2 anglers for only £100 per person. Use the contact us form and use the heading October Grayling Special  to take advantage of this offer and confirm your place and date.  Flies for use on the day and balanced light tackle can be provided without additional cost. 
If you would like the chance to catch some of the largest rain fed river grayling in the UK in the border rivers then please get in touch.  Fish of over 2lb are not uncommon with the occasional 50cm plus 3lb leviathan a possibility.  These larger fish are becoming scarce and their whereabouts is only known by a few.
Please use the contact us form for more information.