---
Bringing the stream to you!
---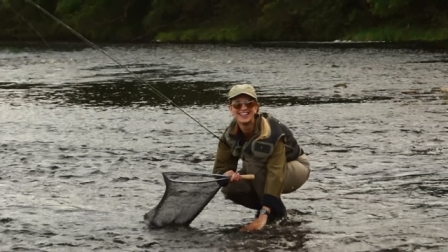 Are you Passionate about river fly fishing and want to be on the stream now or just a curious fly fishing beginner? Do you know your French nymphing from your Czech nymphing and is either legal? Welcome to the wonderful and dynamic world of river fly fishing for trout and grayling at onstream-guide.com. Whatever your level from complete novice to seasoned trout bum you will find something here to help you catch more fish.

Starting river fly fishing? Then you are probably confused. Just hit the nav bar. Things will be clearer soon. Or perhaps you are looking to learn new modern fly fishing techniques? All are here explained and demonstrated with videos. So you can understand the principles of fly fishing methods and try them on your own rivers. Techniques with names shrouded in mystery like European style nymphing including French nymphing, Czech nymphing and Polish nymphing. The Duo, streamers, tenkara are covered as well as more mainstream and well loved techniques like upstream dry fly.

Looking for some new effective river fly patterns? The ones that really work rather than those that only catch gullible fly fishers. Flies that have worked on the streams of Alberta, Colorado, Europe and the Himalayas. They are all here as well! Of course more will be added including flies of the top professionals.

Our independent "real river test" reviews help you select the fly fishing tackle that is right for you. Also find advice on what to get for the stream- which fly rod? which line? Which waders? All within your budget range.

I guide on the most beautiful, unspoilt wild trout streams in the North of England. If you want to book me you can. Booking available from mid-July 2012 onwards.

Interested in adventure fly fishing. Advice on where is also included and will be updated regularly. So many streams in the World and so little time......
Onstream-guide is a small stream growing bigger. Many new features coming soon. Step by step patterns on the way. Be sure to check the onstream-guide!

Starting river fly fishing
All you need to know to start river fly fishing
Stream fly patterns
Effective flies for river trout
Dry Fly Fishing
Traditional stream fly techniques still catch a lot of trout
Short nymphing: Czech and Polish styles
Short line Czech and Polish nymphing techniques revolutionised stream fly fishing.
Long or French nymphing
French nymphing is a new and useful technique to catch many trout
Streamer fishing
Fishing streamers can be effective and explosive
The deadly duo
Dry fly and nymph at the same time- deadly!
Real river reviews
Real river fly fishing equipment reviews
---
For Autumn/Fall 2014 special offer please click here
---