---
Onstream-Guide Leaders and Indicators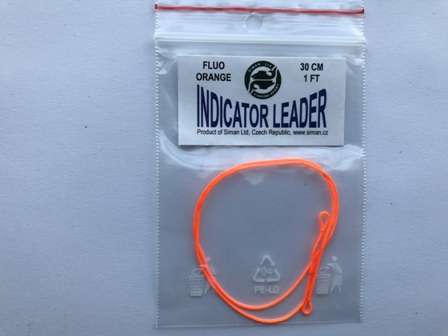 Bright and bold and perfect for double nymphing.  It literally shines through my Maui Jims!
£3.75

Furled bio-color leaders

I've always been a fan of furled leaders and these subtle and super light leaders are perfect when using lighter nymphs on French and double nymphing rigs!  They come in several varieties and all cost £2.99

---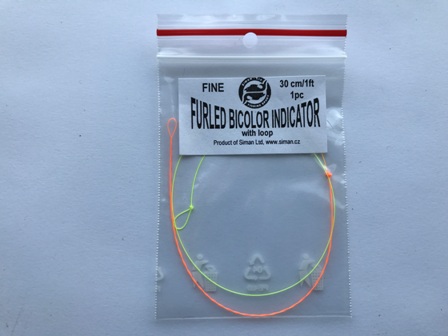 Furled bio color indicator for  a strong loop to loop connection

---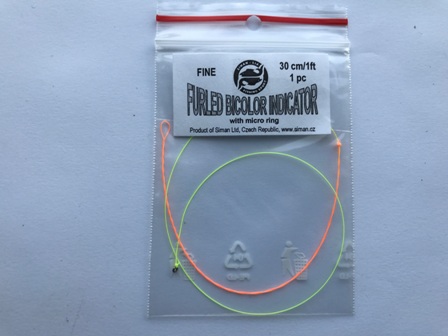 Tippet ring for fast changing

---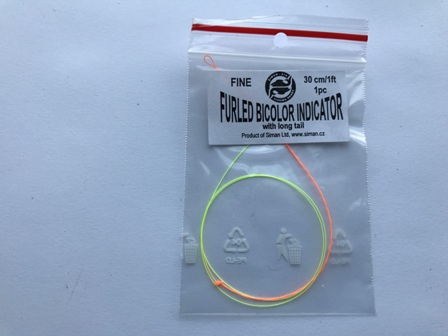 With long tail

Czech/French Nymphing leaders with In-line Indicator



Czech/French Nymphing Tapered Leaders
with hi-viz In-line Indicator

The lightest finest nymphing leader with in-line indicator on the market; still soft, strong and very long.




Sorry, this item currently out of stock

Furled Leaders
Furled Leaders

For 2/3/4 wt.  &  for 5/6 wt. lines

in two colours: yellow and olive


  Please select type and colour from the drop-down menu below. 2/3/4 weight Olive sold out.

Tippet Rings
Round profile Tippet Rings 1.6 mm & 3mm


made from the lightest and strongest metal- Titanium.  These tippet rings are soft and smooth and can be used with confidence even with the lightest tippets- they won't mark or cut the line. Simply the best available.

Only £3.25 per pack of 10.
Onstream-guide Tenkara furled line System
This is effectively 2 furled leaders.  The 7 foot tapered butt section is attached via a sheepshank knot to the lillian on the Tenkara rod.  The end sections with tippet rings which are either 5 and a half or 7 feet are attached by a seamless loop to loop connection.
Onstream-guide Tenkara furled line System

The shorter end section is ideal for Czech nymphing techniques, is easier for novices to control and better in stronger winds. The 7 foot section gives extra reach for experienced fly fishers and is great for long drag free presentations using duo or dry fly.  If laying the furled leader on the water aids presentation we recommend using a coating of red mucilin to prevent the leader sinking.


Only £24.99
---
Onstream-guide Tenkara tapered furled butt section.

The butt section can be purchased separately.  This is the hardest wearing section and will last for many seasons.

Only £9.99

lll

lll


Onstream-guide Tenkara tapered furled end section with tippet ring.

(5&1/2 feet or/and 7 feet) can be purchased separately.  These will wear more quickly than the butt section but will last several seasons of use.  Select length from the drop down menu. Only £9.99
---
OnStream-Guide PRODUCTS


FLY TYING MATERIALS


LEADERS


FLIES


TENKARA OUTFIT


DVDS and E-BOOKS


ACCESSORIES


FLY BOXES


GIFT VOUCHERS